Welcome to Osteria Al Braciere
Osteria al Braciere is the restaurant of the bio farm-house Agriturismo Costa Etrusca.
In the summertime, our tables are located in one of the most panoramic gardens of our property, with a view of San Vincenzo and of the islands of Elba, Capraia and Corsica.
Every single detail makes it a special place: the aromatic plants, the rose gardens, the olive trees, the scents of the countryside which, mixed with the salty air that comes from the sea, makes the Osteria al Braciere something more than a good agri-restaurant, but also a place that fascinates and soothes, and remains in the heart.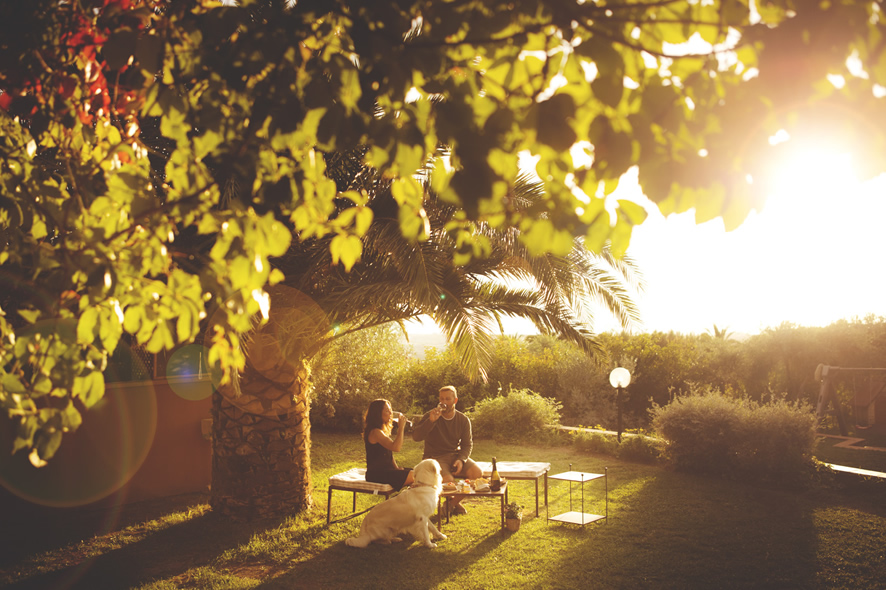 Our journey into taste starts with appetizers with typical Tuscan cold cuts, cheese and croutons of our territory, and then it continues with home made pasta, soups, finally arriving at traditional Tuscan main courses.
During summer our main courses consist mainly of grilled meats, cooked in the garden brazier.
There is plenty of choice for vegetarians, such as excellent Tuscan soups, many fresh past first courses, risotto, veg flans, cheese ... If informed in time, our restaurant will be happy to meet the needs of particular dietary regimes, such as for celiacs, vegans or due to various types of intolerances.
The ingredients we use come from our territory, from our farm and from neighboring companies. Our cuisine has its roots in the rich culinary tradition of the Maremma and Livorno sea area.
Our wine list is nourished by the land and sun of Tuscany, through an in-depth search for the best wines of our region and the most interesting cultivation and production methods. Particular attention is paid to the wines of the D.O.C. Val di Cornia and the D.O.C. Bolgheri.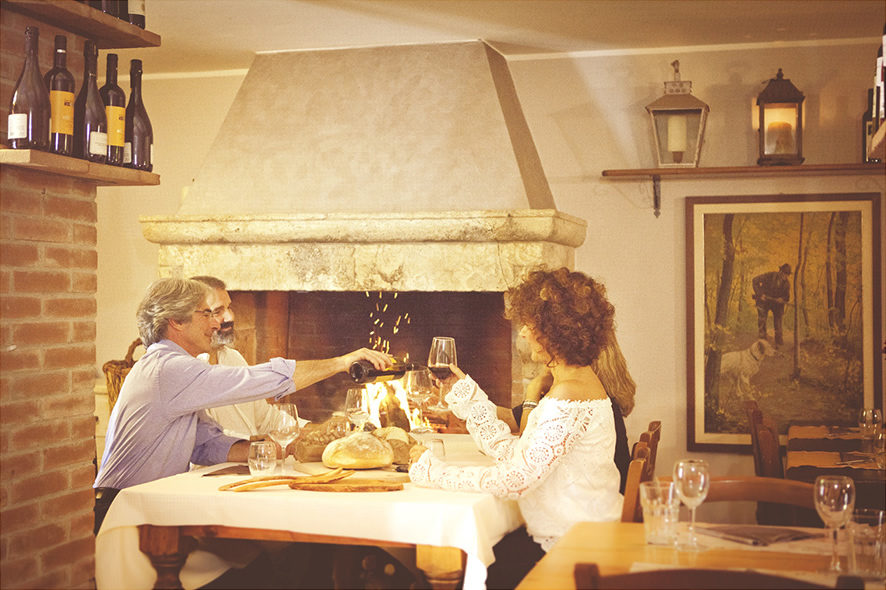 When the climate does not allow to eat outside, we comfortably seat in the warmth of the large fireplace in our tavern, in a rustic and welcoming atmosphere. Our summer grills give way to fragrant roasts, braised meats and stews.
Our restaurant is open six days a week for dinner (closed on Wednesdays) and also for Sunday lunches. It is open for lunch also on public holidays.